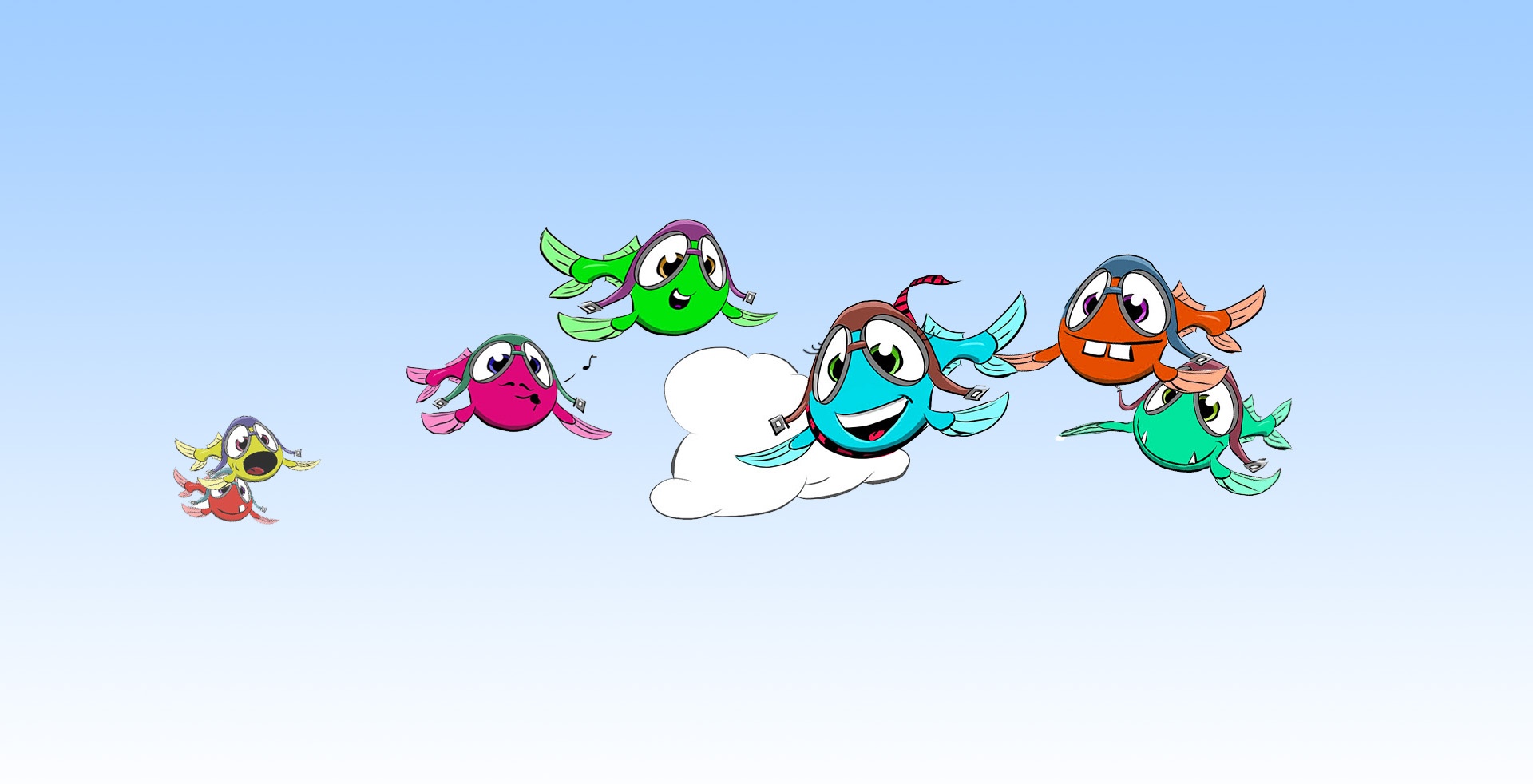 The client is a child coach and needed branding for her new company. She had a lot of creative ideas of where and how to use the logo: bags, squeezy toys, keyrings, christmas cards etc. etc.
Apart from the logo I also made a webpage, a sticker for the company vehicle and postcards with a few different facial expressions that she could use to talk about feelings with the children.
She even had someone knit fishes for her! Knitting is not part of my standard set of skills.