catisfaction guaranteed since 2009
I'm a versatile, freelancing 3D generalist, ready to take on your project. The result will make you purr!
I know 3D.
My expertise is 3D in general, but I'm just as often navigating in the second dimension. More specifically, I can be of assistance in the following areas:
Product & Architectual visualisation
CHARACTER ANIMATION.
A POSE IS A POSE IS A POSE.
All animation is keyframed.
As a generalist I do all parts of the production, including modelling, animating, lighting, materials, texturing, rigging, rendering, post fx and compositing.
Take a closer look at some of my projects!
In the reel below I've collected environments, smoke- water- and sea simulations, particle systems, materials and compositing work.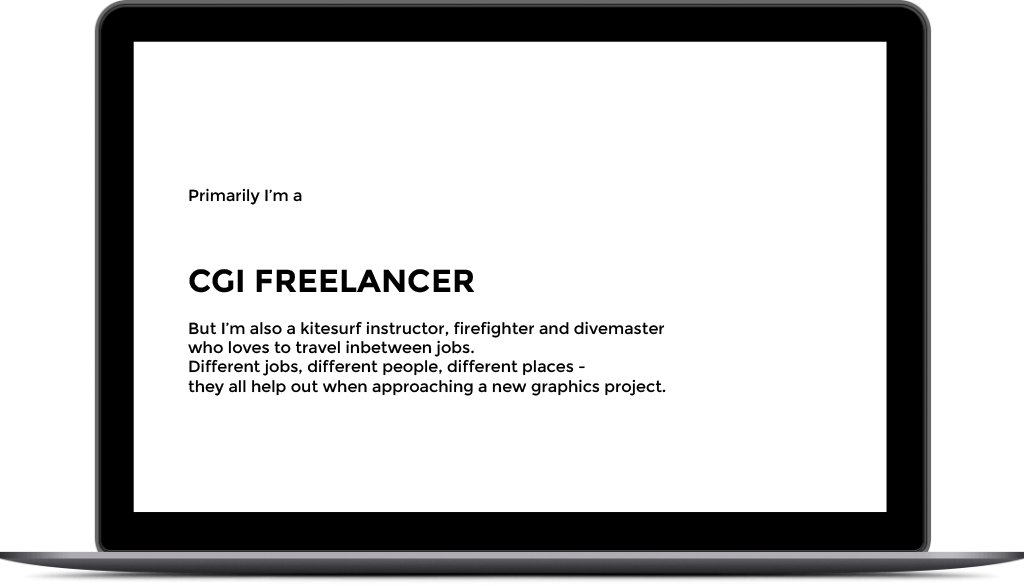 "Animation is about creating the illusion of life.
And you can't create it if you don't have one."
-Brad Bird
Let's Start Something new

Say Hello!
and let me know how I can assist you in your upcoming projects